Half-Pitch DSUB (HPDSUB) 68-Pin Breakout Board with Spring Terminals
Half-Pitch DSUB 68-pin connector (0.050 series D-type connector)
Available with Female right angle connector
Quick connection spring cage terminal blocks for each of the 68 lines, plus shield
Solder pad connection space for all 68 lines, plus shield
Supports addition of 0.1" pin headers
Rubber feet or DIN rail mount

See Also:
68-Pin HPDSUB Screw Terminal Breakout Board
,
HPDSUB Cables
---
General Description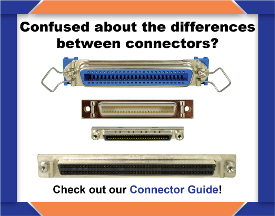 Make connections quickly and reliably with this breakout board, which brings every pin of its 68-pin Half-Pitch D-type connector out to screw terminals.
Each pin, including shield, is also brought to solder pads (2 per pin) at 0.1" spacing, allowing easy addition of pin headers or other components. Please note that the breakout boards are manufactured with a connection between each connector pin and the corresponding terminal block position; no soldering of any type is necessary. The solder pads simply provide an area for making optional connections to additional headers or other components.



This breakout board features push-in spring connection terminal blocks. These screwless spring clamp terminal blocks allow connections to be made very quickly and efficiently. The spring terminal connections are reliable and secure, but wires can be connected and disconnected in a fraction of the time required with standard screw terminal blocks. Simply depress the actuator button on top of the terminal block, insert or remove the wire, and release the button. Done! In addition, screwless spring connections can offer better results in environments where vibration could potentially loosen standard screw terminal block connections. If your application requires screw terminals rather than spring terminals, please consider the BRKBDP68FV1 design.
The connector used on this product goes by several different names, including Half-Pitch DSUB, HPDSUB, HPDB68, Micro DB68, .050 DSUB, Amplimite .050 Series, 0.050 D-Type, HD68, SCSI, and SCSI III. If you are uncertain which connector you have, please consult our
connector guide
to verify the connector family you need.
National Instruments Compatibility
National Instruments™ uses the 68-pin half-pitch DSUB connector on some of their DAQ cards and accessories. This Winford breakout board is a good option for interfacing to these National Instruments products. Note that NI™ actually uses two different styles of 68-pin connectors: the VHDCI, and the half-pitch DSUB (0.050 D-type). For more information on VHDCI connection products, please see our BRKAVH68FV1 breakout board page. See our connector guide if you need help determining which type of connector you have.
National Instruments offers several 68-pin half-pitch DSUB breakout boards with varying layout and functional options. The Winford BRKBDP68FV1 and BRKBDP68MV1 breakout boards are very similar in function to the basic NI models CB-68LP and CB-68LPR. The main difference is that Winford offers both Male and Female connector options, while the NI offers only a male connector board. This may affect your cable selection.
Note: "National Instruments" and "NI" are trademarks of National Instruments. Neither Winford Engineering, nor any software programs or other goods or services offered by Winford Engineering, are affiliated with, endorsed by, or sponsored by National Instruments.
This breakout board is perfect for production applications as well as experimentation and prototype work. It is helpful for working with data acquisition (DAQ) equipment, control systems, and other devices that use the 68-pin 0.050 series DSUB connector.
Need something different? We stock a variety of Half-Pitch DSUB breakout board styles . Please have a look!
A breakout board is sometimes referred to as a "transition module", "terminal board", "terminal block", "breakout box", "breakout adapter", "terminator", or "interface module".
HPDSUB Connector Details
The Half-Pitch DSUB (HPDSUB) series of connectors provides a compact arrangement of pin contacts on 0.05" centers, which is tighter than full-size DSUB connectors. Winford Engineering currently utilizes HPDSUB connectors from Amp™ / TE Connectivity™ on these breakout boards; connector details are listed below.
68-Pin HPDSUB Connector Details
Breakout Board
BRKxDP68FV1 (Female)
BRKxDP68MV1 (Male)
Connector Mfg.
AMP / TE Connectivity
Mfg. Part #
Right Angle: 5787082-9
Vertical: 5749721-7
Right Angle: 2-5174225-5
Vertical: 2-5174339-5
Latch Blocks
Present
Present
Jack Sockets
Present
Present
Product Documents
| Part # | Description | PDF Drawing | DWG Drawing | IGES Model | STEP Model | Document |
| --- | --- | --- | --- | --- | --- | --- |
| BRKGDP68FV1-R-DIN | 68-Pin Female HPDB, Right Angle, Spring Terminals, DIN Mount | | | | | |
| BRKGDP68FV1-R-FT | 68-Pin Female HPDB, Right Angle, Spring Terminals, Rubber Feet | | | | | |
| Connector Guide | Which connector do I have? Consult this helpful identification guide. | | | | | |
Applications
These breakout boards are general-purpose in nature and useful when interfacing to a variety of equipment. The 68-pin HPDSUB connector has traditionally been known as the SCSI-3 (SCSI-III) connector. It is also used in data aquisition and I/O applications. National Instruments™ has made extensive use of this connector on their I/O equipment.
Mounting Options
These products are available in two different mounting variants. Product numbers ending with
-DIN
come with DIN clips already installed and ready to snap onto 35mm or 32mm DIN rail. Product numbers ending with
-FT
have stick-on rubber feet installed on the bottom side, allowing for benchtop use or panel mounting. For panel mounting, we suggest 1/4"
nylon standoffs
under the mounting holes, and #6 screws.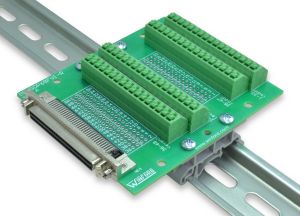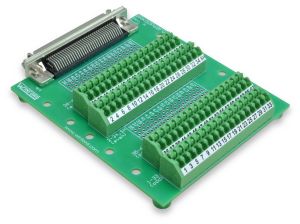 Cables
Winford Engineering offers
68-pin Half-Pitch DSUB (SCSI) cables
(shown below) which are compatible with these breakout boards.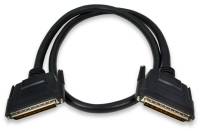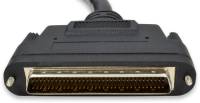 Product Details
Half-Pitch DSUB 68-pin connector (0.050 series D-type connector)
Available with Female right angle connector
Quick connection spring cage terminal blocks for each of the 68 lines, plus shield
Spring terminals accommodate wire sizes from 16AWG to 24AWG
Supports addition of 0.1" pin headers
Approximate dimensions: 3.85" x 3.3"
Connector contains latch blocks and jack sockets
Rubber feet or DIN rail mount
| | |
| --- | --- |
| | Need a quality screwdriver for your breakout boards? Winford sells Wiha screwdrivers! |
Product #
Description
1+
10+
RoHS
Buy Now

Female Right Angle Connector:

BRKGDP68FV1-R-DIN
68-Pin Half-Pitch D-Sub Female Breakout Board, R/A Connector, Jack Screws, Latch Blocks, Spring Terminals, DIN Rail Mount
$80.25
$76.50

Yes

BRKGDP68FV1-R-FT
68-Pin Half-Pitch D-Sub Female Breakout Board, R/A Connector, Jack Screws, Latch Blocks, Spring Terminals, Feet
$78.65
$74.90

Yes
---
Female Right Angle Connector:
68-Pin Half-Pitch D-Sub Female Breakout Board, R/A Connector, Jack Screws, Latch Blocks, Spring Terminals, DIN Rail Mount
| Quantity | Price |
| --- | --- |
| 1+ | $80.25 |
| 10+ | $76.50 |
68-Pin Half-Pitch D-Sub Female Breakout Board, R/A Connector, Jack Screws, Latch Blocks, Spring Terminals, Feet
| Quantity | Price |
| --- | --- |
| 1+ | $78.65 |
| 10+ | $74.90 |
All of the above items are normally stocked. Please call us if you need to verify availability for a specific quantity, or for pricing at higher quantities. Please visit our ordering page for our ordering policies and a list of ordering methods.